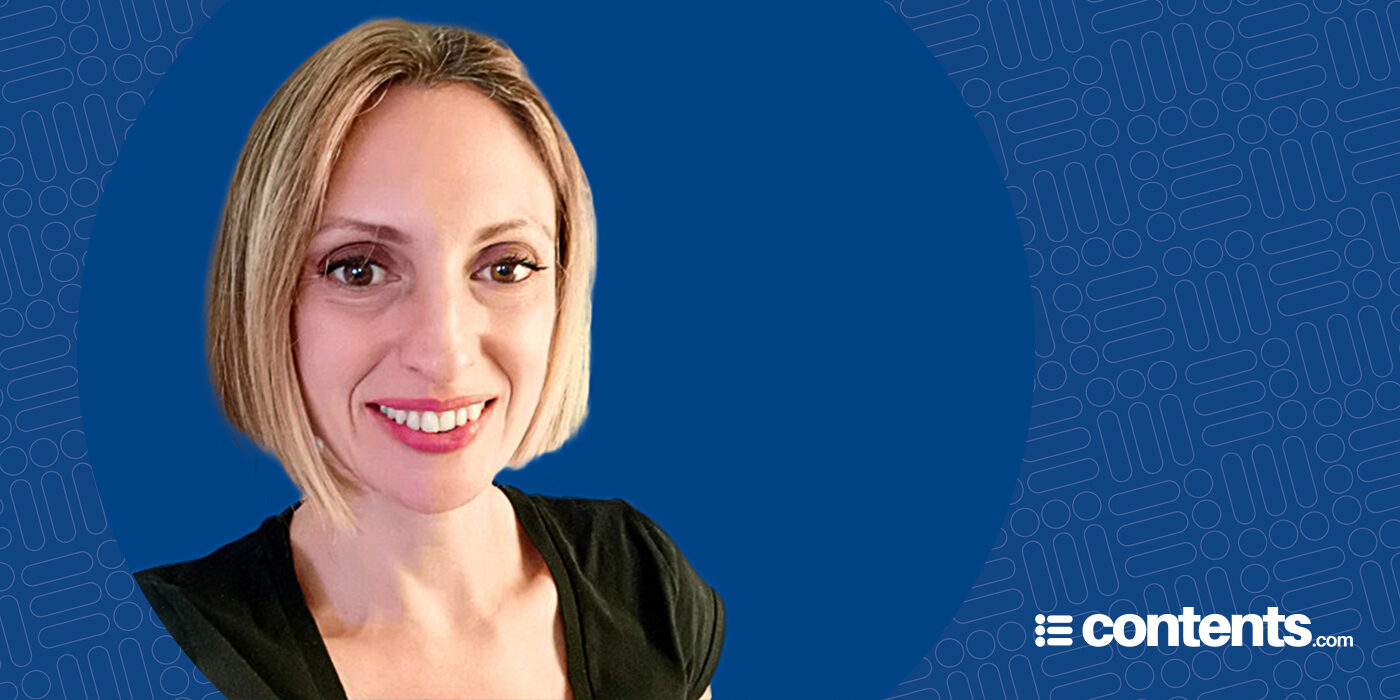 Alessandra Piccioni after RCS and TikTok joins Contents.com as Head of Marketing
― 5 December 2022
The tech company appoints Alessandra Piccioni to develop an increasingly data-driven global marketing strategy and establish itself as the leading player in the content creation sector.
Contents.com announces that Alessandra Piccioni is the new Head of Marketing. After several years of experience in digital marketing, she is now responsible for the development of the global marketing strategy, both online and offline, with the aim of fostering the development of a marketing ecosystem with a data-driven and growth-oriented approach.
The focus is on developing and implementing strategies to strengthen long-term customer relationships, optimising the invested budget and expected ROI with continuous monitoring of relevant KPIs on all Contents.com marketing channels.
"This company provides the ideal environment for brands to realise projects that bring added value to users. I am honoured to offer my experience and professionalism at the service of this reality that is growing so significantly and that offers continuous stimuli for the professional growth of its employees," commented Alessandra Piccioni.
"The Content Automation sector is evolving very rapidly. Innovation, quality, concreteness and efficiency are just some of the characteristics that will be crucial for our future," said Massimiliano Squillace, CEO of Contents. "Thanks to her diverse and relevant background, Alessandra's appointment to lead the Marketing team will allow the company to be more and more competitive and in line with customers' needs."
After graduating in Business Administration with a focus on International Management from LUISS in Rome, Piccioni began her career at BMG Ricordi, developing advertising synchronisation projects, before becoming Digital Product Manager for Rosso Alice and later for the start-up of Yalp, both digital video entertainment content platforms of the Telecom Italia group. She then moved to RCS Mediagroup as Senior Product Manager, in charge of all product and marketing activities for the Corriere TV platform and, in her last years at RCS, she was responsible for the e-commerce site Mybeautybox, a business based on a subscription to receive beauty products periodically. Before joining Contents.com as Head of Marketing, Alessandra Piccioni held the position of Client Solutions Manager at TikTok Italia.
Contents.com continues to attract talent by focusing on a number of benefits and company policies that meet work-life balance.
There are currently 9 open positions at Contents.com for the roles of: Sales Account, Data Scientist, PHP Full Stack Developer, AdTech Sales Manager, Sales Manager Spain (Madrid) and Office Assistant Internship, Graphic Designer Internship, Operation Supervisor, Finance Manager.
For more information on Contents.com, please visit the website and follow us on LinkedIn, Facebook, YouTube, Twitter e Instagram.