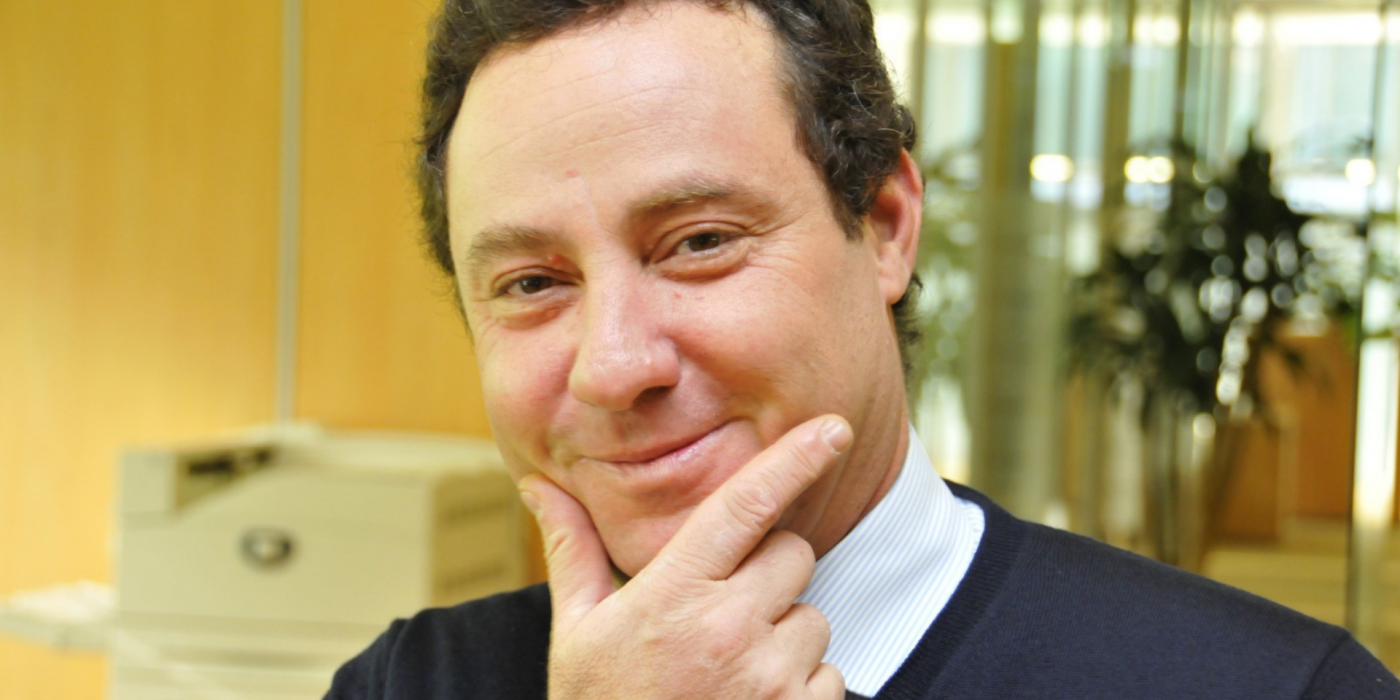 Alessandro Plateroti is the New Director of Notizie.it
― 8 April 2022
Contents Media, business unit of global tech company Contents, welcomes journalist Alessandro Plateroti, the new Managing Director of Notizie.it, a leader of timely, accurate and free information all over the world.
Thirty years as a journalist for Sole24Ore, ten of which as a correspondent from New York. Alessandro Plateroti's curriculum precedes him. This is why Contents Media really wanted him on the Notizie.it team, as Managing Director, for his strong and solid experience in the field, and his illuminating gaze on new challenges of the sector. In office since the 7th of March,  the journalist, undertaking this new challenge, aims to give a new editorial look to a site, now internationally recognized among the benchmarks of the web, with over 1 million interactions per day.  
With his many years of journalistic experience at the head of one of the most important newspapers in Italy, Plateroti will supervise the editorial and creative teams of Notizie.it, throughout all stages of news production. From structuring the facts to verifying sources, guaranteeing the integrity that distinguishes Notizie.it from the vast panorama of online newspapers: providing real news, based on real facts, verified, clear and comprehensive to all and therefore easy to share with the community.  The underlying values of Notizie.it in fact earned it signed certification by NewsGuard, the international body that certifies websites to be reporting truthful verified news with the aim of guaranteeing users safe information. Notizie.it was one of the first newspapers in Italy to achieve this important result, with one of the highest score ratings in the world.
"It is with great enthusiasm that I have taken up and accepted the challenge to lead and give a new perspective to the editorial activities of Notizie.it", affirms Alessandro Plateroti. "After 30 years of journalistic experience in Italy and abroad, and thanks to the collaboration of a high profile team to work with, I am sure to be able to contribute to the qualitative and financial growth of the Contents group and to conquer new readers and market spaces. The integration of traditional publishing competencies with those of new digital media will be the strength of a new way of making information". 
Alessandro Plateroti, who has a degree in Political Science, has always been passionate about economic and financial issues, through his specialized studies in England and America. In 1992 he moved to New York, taking on the role of correspondent for the Sole 24 Ore until 2003. He experienced firsthand the tragic attack on the Twin Towers and was one of the first journalists to break the news. Returning to Italy, firstly, he became Editor-in-Chief of the Finance, Markets and Economy pages of the newspaper, and then went on to become Deputy Director in 2009. In 2013 he also took on the role of manager of the news and web TV area of the site. 
"Through Notizie.it we talk to millions of readers daily and we feel the full weight of responsibility we have towards them: we manage a very powerful vehicle and we are aware of it", says Mario Marzullo, COO and Managing Director of Contents Media. "For this reason we have decided to entrust the management of our successful online newspaper to a professional such as Alessandro Plateroti, to give our extensive readership an even more accurate service, dealing more with economic and political, national and international issues to help interpret what's happening in the world. His arrival is essential, also to further consolidate the authority of the publication, for the benefit of a business model on which, to date, the revenues of online publishing are based, namely, on advertising. Thanks to his precious contribution, we can think of a new positioning strategy, with a revenue stream linked to super-premium content. Alessandro, stepping in our already well-established publishing environment, is the perfect way to continue on the path we've been on for the past 4 years."
Published by Contents S.P.A from 2017, Notizie.it is a site born in 1997 and became a registered publication in 2018. It is now one of the benchmarks of information in Italy, thanks to a constant production of text, photographic, audio and video content within everyone's reach, accessible free of charge anywhere in the world, and characterized by high quality and timeliness. Notizie.it is the place where information comes together on the most diverse topics, from economics to politics, from football to cooking, from entertainment to fashion, with lots of focus on current events and relevance to the international agenda. Notizie.it is a native daily digital newspaper with a strong presence on social networks such as Instagram, Twitter, TikTok and Facebook. Also, thanks to the daily work of adapting content for the various distribution platforms Notizie.it has a reach of over 4 million people per day and manages to intrigue and attract a younger audience. Notizie.it also has commercial and editorial partnerships with the largest digital companies including Yahoo, Microsoft, Facebook, Amazon and Google. It helps companies reach a diverse audience through branded content and digital pr activities, with certified metrics and kpi's. Notizie.it is part of the 2020 Newsonline system, the advertising agency set up by Italiaonline S.P.A.  dedicated to targeting significant leaders in native digital newspapers.