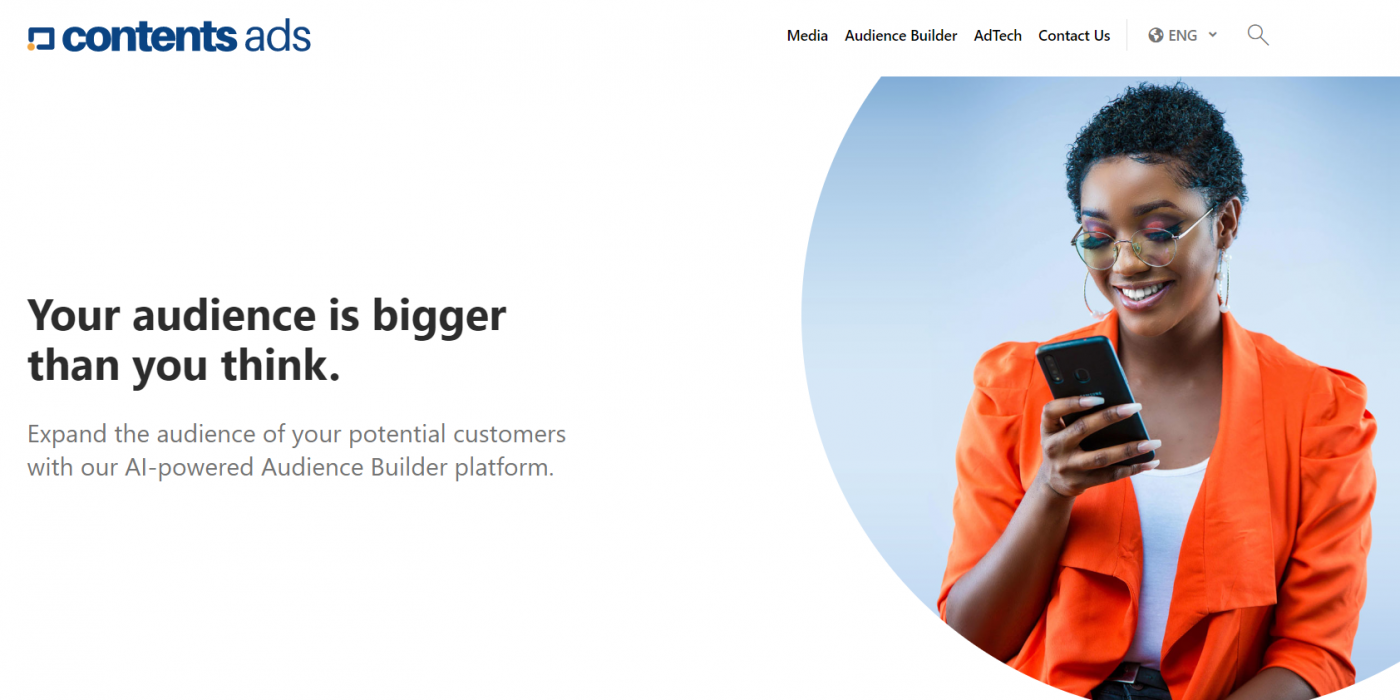 Contents Ads, the new business unit with a focus on Media and AdTech, debuts at the IAB Forum in Milan
― 3 November 2022
Contents.com's new division uses Artificial Intelligence to enhance audiences.
Milan, Nov. 3, 2022 – The IAB Forum in Milan, one of Europe's most important digital events, will see the debut of Contents Ads, the new business unit of Contents.com, the scale-up specializing in AI-based solutions for multimedia content generation.
From Nov. 15-16, the forum's attendees can discover the solutions suggested by Contents Ads to optimize their first-party audiences through Artificial Intelligence and advanced technology solutions, passing through booth #8.
Contents Ads, working in synergy with Contents.com and supported by proprietary technology, is responsible for collecting, analyzing and "clustering" user data to define ideal behavioral patterns and facilitate brands to achieve their KPIs.
The project is commercially led by Alessandro Calatroni as Head of Sales & Account Management, and Mario Marzullo as Chief Product Officer. The team, consisting of more than 20 people, will expand further as new team members join in Italy, and there are plans to expand into Spain, France, and the United Kingdom by 2023.
"Contents Ads' real strength is giving brands the ability to speak directly to the 'right' audiences. Having hundreds of thousands of proprietary content that attracts millions of users on a daily basis, we are able to collect and analyze data so that we can offer clients integrated services tailored to their needs."- explains Alessandro Calatroni, Head of Sales at Contents Ads. "The business, already launched at the beginning of 2022, has a huge potential for growth: suffice it to say that at the end of the year, after being in operation for only 8 months, we have a vast and heterogeneous client portfolio that has allowed us to achieve important goals."
Contents Ads, thanks to the synergy with Contents.com, collects and clusters data from users who enjoy AI-developed content.
Indeed, in addition to the ability to advertise on its own properties, it makes it possible, through the integration between the Audience Builder, a data collection system, and the DSP (Demand Side Platform), a state-of-the-art, AI-based technology solution, for first-party data to be activated and made dynamic. This system, which enables constantly updated profiling, allows brands to tailor their communication strategies to individual advertising campaigns in order to achieve their business goals.
In 2023, thanks to the entry of key figures in AdTech and Martech, Contents Ads will give Brands and Agencies the opportunity to also take advantage of their first-party audiences in Self-Service mode, through a direct connection between Contents audiences and partners' in-house technologies.
Contents Ads
Contents Ads is a Contents.com business unit focused on the Media & AdTech sector. By integrating quality first-party data and AI-based technologies, it enables brands to extend their potential audiences and optimize audiences, making it easier to achieve KPIs.
For more information about Contents Ads, we invite you to visit the website.