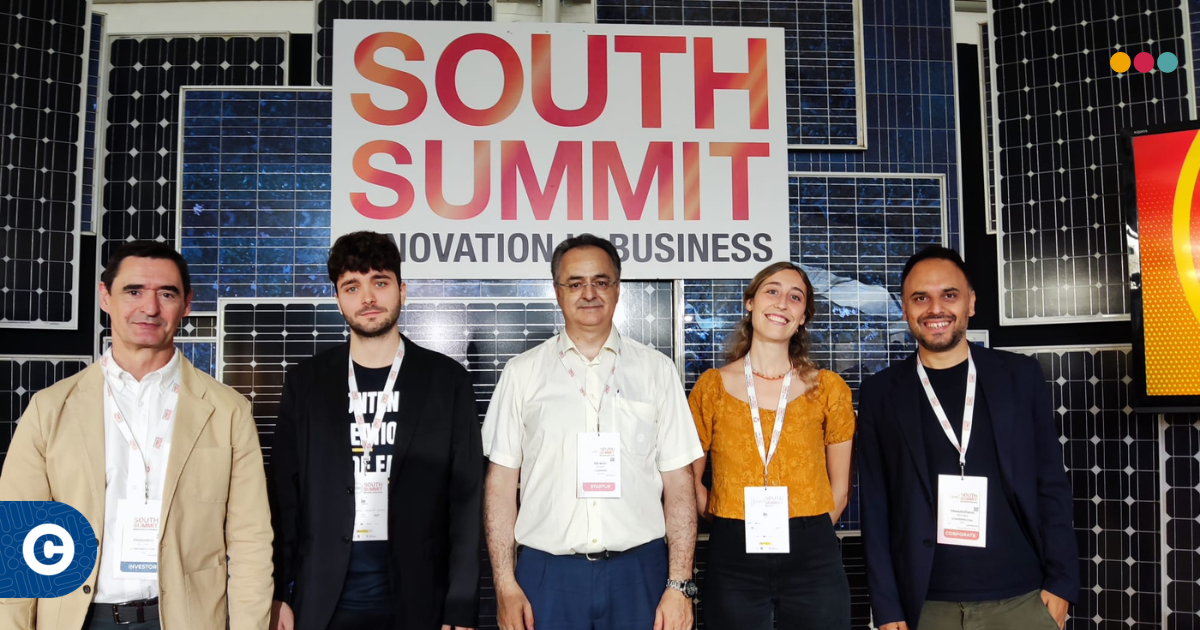 Contents.com has attended, for the third consecutive time, the South Summit 2022 in Madrid
― June 15, 2022
This year, the Italian start-up has participated with the Italian Tech Alliance delegation with a stand and a talk on investment opportunities in Contents.com.
Contents.com, the tech company pioneering the use of artificial intelligence for content creation and distribution, has participated in the tenth edition of the South Summit, which will take place at La Nave in Madrid on 8, 9 and 10 June. On this occasion, the Italian start-up was present at the fair with the Italian Tech Alliance, the association of Italian technology companies, and together with other companies in the sector.  
For the third consecutive year, Contents.com had a stand in the Marketplace area where it was able to give visibility to his project to several investors and improve his networking. In addition, the company's CEO and founder, Massimiliano Squillace, and the Spanish team led by Alejandro Sánchez, Contents Country Manager for Spain and Portugal, will attend the event as the visible face of the startup.  
As for the meeting itself, the South Summit is the leading event in Southern Europe that brings together entrepreneurial innovation talent with investors and world-class companies aiming to be more competitive. An event that positions itself as the world's leading platform connecting disruptive technology, business and sustainability as the main axes on which to work for a better future for all. 
The event organizers said that to celebrate the 10th anniversary of the creation of this event, they had "prepared the best edition to date." In this special edition, Contents.com had the opportunity, on June 9, to present itself in front of the most important people and organizations of the moment in the field of data technology. 
"This is the third consecutive year that Contents.com has taken an active part in the South Summit and every year is a great satisfaction for us," said Massimiliano Squillace, CEO and Founder of Contents. "We firmly believe in the connecting power of the event and the wonderful opportunities that the Spanish market offers to innovative companies like ours".
About CONTENTS.COM
Contents.com is a marketing tech company that has developed a proprietary software platform that uses advanced data analysis and machine learning algorithms to enable faster and higher quality production of digital content on various topics and in various languages. The platform integrates modules for analyzing online trends and competitors, monitoring user behavior, and feeds Natural Language Processing and Natural Language Generation modules for AI-based content generation. 
Contents operates through two business lines: Contents Media is the business unit that leverages its technology to produce and enhance innovative projects and online publications; Contents.com is the business unit that develops the technology platform and artificial intelligence and makes it available to customers on a SaaS basis. The company has a team of 50 employees and currently operates in London, Milan, Paris, Madrid and Las Vegas.