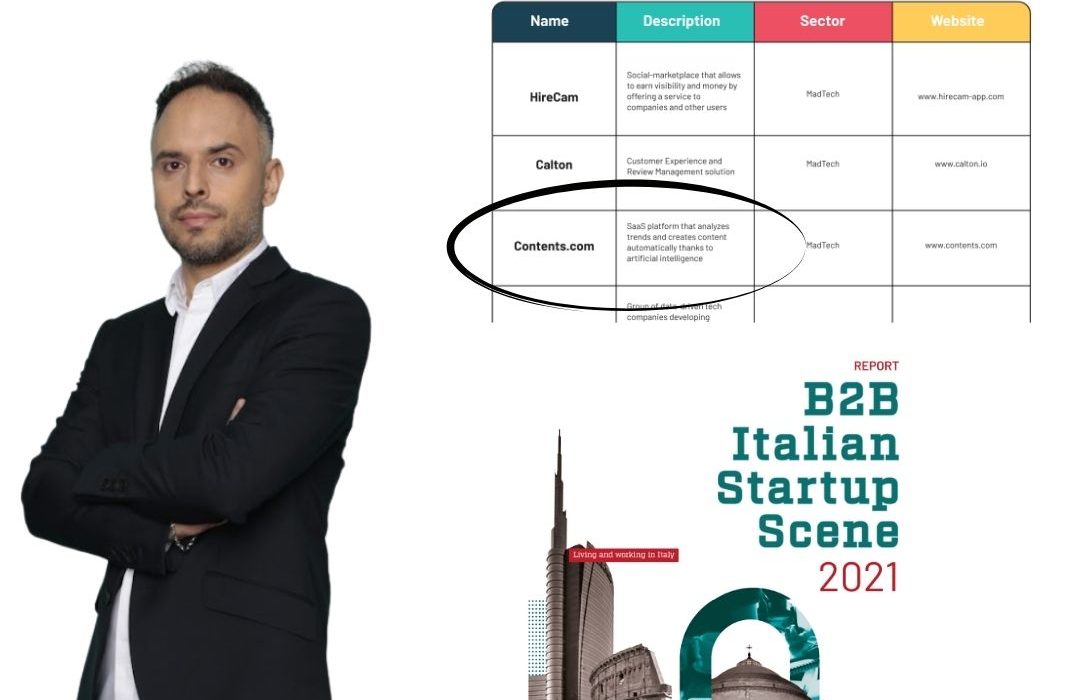 Contents in the 10 biggest deals in Italy
― 18 October 2021
The report of Startup Wise-Guys, an acceleration program for B2B Saas, Fintech, Cyber, and Sustainability, analyzes the ecosystem of European startups offering a varied insight and an optimistic view of the situation of investments in B2B in Italy.
Milan, 15/10/21. According to the report drawn up by Startup Wise-Guys, B2B SAAS in Italy, are among the most attractive opportunities in terms of investment. The report highlights the hidden financial value of Italy, an underdeveloped market that is full of potential, human capital, and chances to innovate. Moreover, it underlines those different characteristics such as having a sizable economy, limited barriers to entry, and also growing international ambitions, that may lead Italy to reduce the gap existing between national startups compare to European Countries and the US.
In the analysis are mentioned startups and scaleups that have been founded in Italy and have become multinationals, expanding their reality with offices also abroad, especially in Europe. The study offers a general overview of the situation of the digital ecosystem of Italian B2B startups proposing a detailed analysis of the SAAS structure that, according to the survey, are the best companies able to implement innovative ideas in record time and present themselves, in most cases, as scalable activities in terms of production and distribution.
In the best 10 startups, it is also mentioned Contents, a global tech company, that has created a proprietary algorithm able to produce automatically, thanks to AI, digital contents and to analyze trends; the company has been introduced in the study as one of the most innovative realities in the MadTech scene.
The main goal of Contents is to eliminate communication barriers and conceive an optimal technology that produces all types of tests, granting everybody democratic access to data, thanks to the strong synergy created between Artificial Intelligence and human being.
The company was founded by Massimiliano Squillace, an entrepreneur of tech and digital companies with five exits and a consolidated, and strong experience over an international scenario. In 2021, Contents has concluded a € 5M Serie A investment round with Sinergia Venture Fund as the lead investor.
Sinergia Venture Fund is part of Synergo Capital, an independent asset management company, that has managed since 2004 alternative investment funds for a total value of 1,3 billion euros. 
The €5M investment round allowed Contents, which was already present in Italy, Spain, France, the UK, and the U.S., to expand and strengthen, in a worldwide scene, its technological leadership in the competitive sector of multimedia contents creation. Since its foundation, Contents has collected over 7 million Euro 
To conclude, as the report has stressed out, the Italian ecosystem of B2B startups is spreading out not only in the national economy but also abroad. Indeed, different features such as the availability of English on their websites highlight their business attitude towards an international orientation. Digital B2B startups are experiencing a turning point in their evolution, a momentum of growth and expansion. This foresees a radical evolution in the traditional concept of entrepreneurship. Thus, modern startups are pushed by revolutionary motivations: improving the world before earning, creating social and environmental values for our world, and not only financial, consolidating stable relations with partners and investors. This phenomenon is putting under the spotlight of worldwide investors the innovative network of Italian B2B startups, recently launched, in particular in the tech industry.