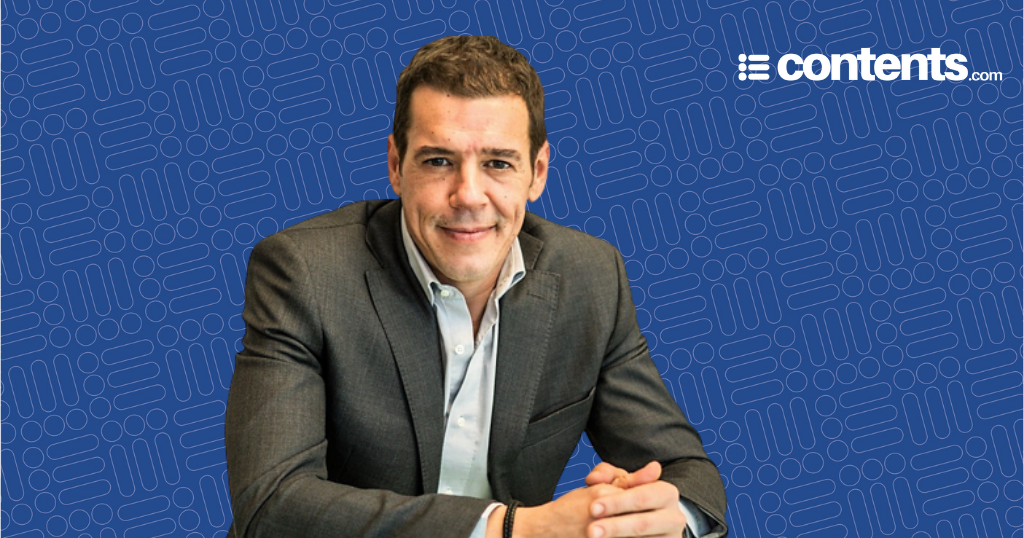 Michele Rossi is the new Head of Sales at Contents.com
― 4 July 2022
One of the first in Italy to take an interest in digital communication, passionate about technology and innovation, Michele Rossi brings to Contents.com his more than twenty years' experience in Marketing and Sales Management
Michele Rossi is the new Head of Sales at Contents.com, the tech company that is revolutionizing content automation through a combination of artificial intelligence and human expertise. The role involves managing and coordinating sales, with a dual objective: achieve the main business objectives and play a key role in the strategic launch of all products. Michele Rossi now will have ownership of the business unit dedicated to content creation, which complements the AdTech and Media division where the Head Of Sales is Alessandro Calatroni.

With a degree in Public Relations from IULM University with an original and experimental thesis on digital advertising, Michele Rossi's career kicked off in 1998 as Assistant Director in the advertising concessionaire Ad Pepper Media. Then, he worked as Media Consultant in Datanord Multimedia (future FullSIX), with experience in the world of online auctions as marketing and editorial director of Auckland. Over time his role has evolved, with the position of Account Manager and then Strategy & Business Development Director in 2009. In the meanwhile, in 2004, he founded Relevant Impact, a website publishing company where he remained a Director until 2011, when it was acquired by the Class Editori Group, of which he became Head of Internet Sales for the Class Advertising concessionaire. 
In 2014 he was Head of Digital for the media agency Starcom Mediavest, where he coordinated the digital organizational development until 2016, when he assumed the responsibility of Business Development Director in the data company Zeotap, for which he was in charge of the launch and development in the Italian market. From July 2019 he assumed the position of Chief Commercial Officer in Marketing Multimedia Group, with responsibility for the group's commercial strategy and development. Finally, from March 2020, he acquired the role of General Manager of the group's start-up LiveForum, specialized in the conception and management of digital and hybrid events.
"I have been following Michele for more than 20 years, and to finally have him in the company fills me with enthusiasm," says Massimiliano Squillace, CEO of Contents. "We are confident that, thanks to his talent and experience, he will be instrumental in the progress and growth of the company, which is assuming an increasingly prominent role within today's international landscape."
"I'm excited to be able to contribute to Contents.com business development in the emerging global AI-Generated Content market." – says Michele Rossi – "I strongly believe in the potential of automatic content creation and manipulation services, efficient support for companies and agencies in optimizing content strategy and content management. In this context, Contents.com stands out for its ability to find a perfect balance between the potential of Artificial Intelligence and the uniqueness of human creativity."
For more information about the platform and its products, please visit www.contents.com