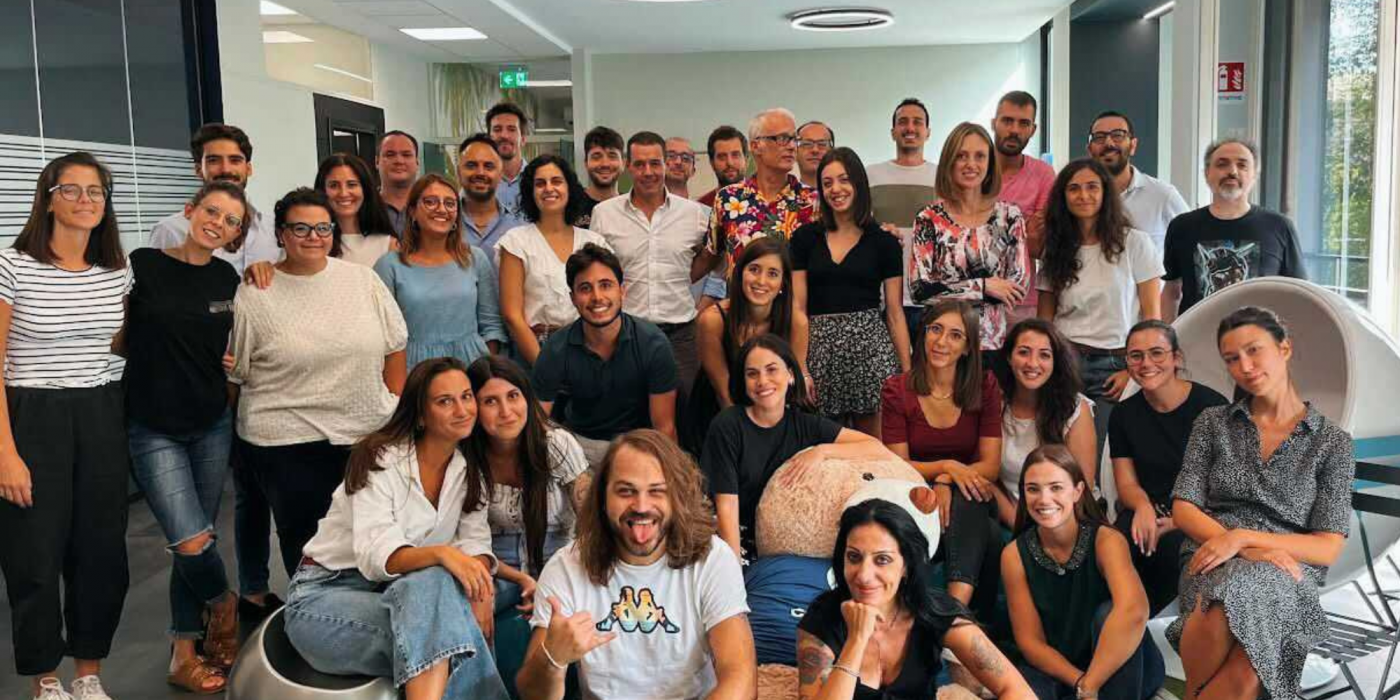 The tech company Contents.com invests in corporate welfare: workforce up 75% and offsite in Ibiza
― September 27, 2022
From January to July 2022, the MarTech company hired 18 talents and 9 positions are still open.
Contents.com continues to invest in the well-being of its employees to foster their retention: in late September it organized, with the support of Freedome, a bleisure experience in Ibiza focused on team-building.
Milan, Sept. 27, 2022 – Contents.com, a tech company among the market leaders in the ideation, creation and transformation of content thanks to artificial intelligence combined with human expertise, recorded 75 percent growth in the first half of 2022 compared to the same period in 2021 and continues to invest in the well-being of its employees. In fact, in late September it organized a three-day off-site in Ibiza for its team, with training and team-building moments.
During their stay in Ibiza, Contents.com employees, thanks to the organizational support of Freedome-the leading innovative startup and outdoor experience marketplace in Italy-participated in a yoga retreat session and a breathwork class, a form of yoga breathing that has been around for more than 4,000 years and allows access to the deepest thoughts. The final day also included a time for education and discussion with a special guest speaker, Andrea Febbraio, a dynamic Italian entrepreneur, writer, professor and investor.
"Psycho-physical well-being and a sense of belonging to the team are two valuable resources for a job like ours that is based on creativity, innovation and attention to detail within a team effort. Companies today are called upon to provide an environment that helps employees nurture their ability to focus and develop interpersonal relationships. We aimed to offer our talents a bleisure experience in one of the most iconic entertainment venues in Europe that can combine leisure, education and growth," says Massimiliano Squillace, Ceo of Contents.com. "This initiative is part of the HR and corporate welfare plan that has enabled us, in just seven months, to go from a team of 26 to one of 49 people, where 79 percent of employees have an average age under 40. Continuing to invest in employees and their well-being allows us to continue to grow by attracting, and at the same time retaining, the best talents."
In terms of hiring, the company's 18 new hires between January and July 2022 strengthened the tech, sales, marketing, media, and product departments.

Indeed, the company continues to attract talent by focusing on a number of benefits and company policies that meet employees' work-life balance needs, such as a supplementary health plan, discounts and concessions with restaurants and institutions, training courses, a hybrid work mode – 3 days in-person and 2 days remotely – and the ability to come into the office in a two-hour time slot if needed.
Contents.com also provides placement opportunities starting in the college years: through agreements and conventions with many universities, young people can start working with the company even before they graduate. In addition, extra-curricular internship opportunities are specifically designed to help young people become firmly established in the world of work and are a first step on the path to growth within the company: many former interns are now employed on a permanent basis.
There are currently 9 open positions at Contents.com for the roles of: Sales Manager, Pre-Sales Engineer, Data Scientist, PHP Full Stack Developer, Adtech Account Manager, Junior Sales Account, UX Designer and Video Editor. Meanwhile, 5 new hires are expected in September and 12 more by the end of the year, with the main purpose strengthening all departments.