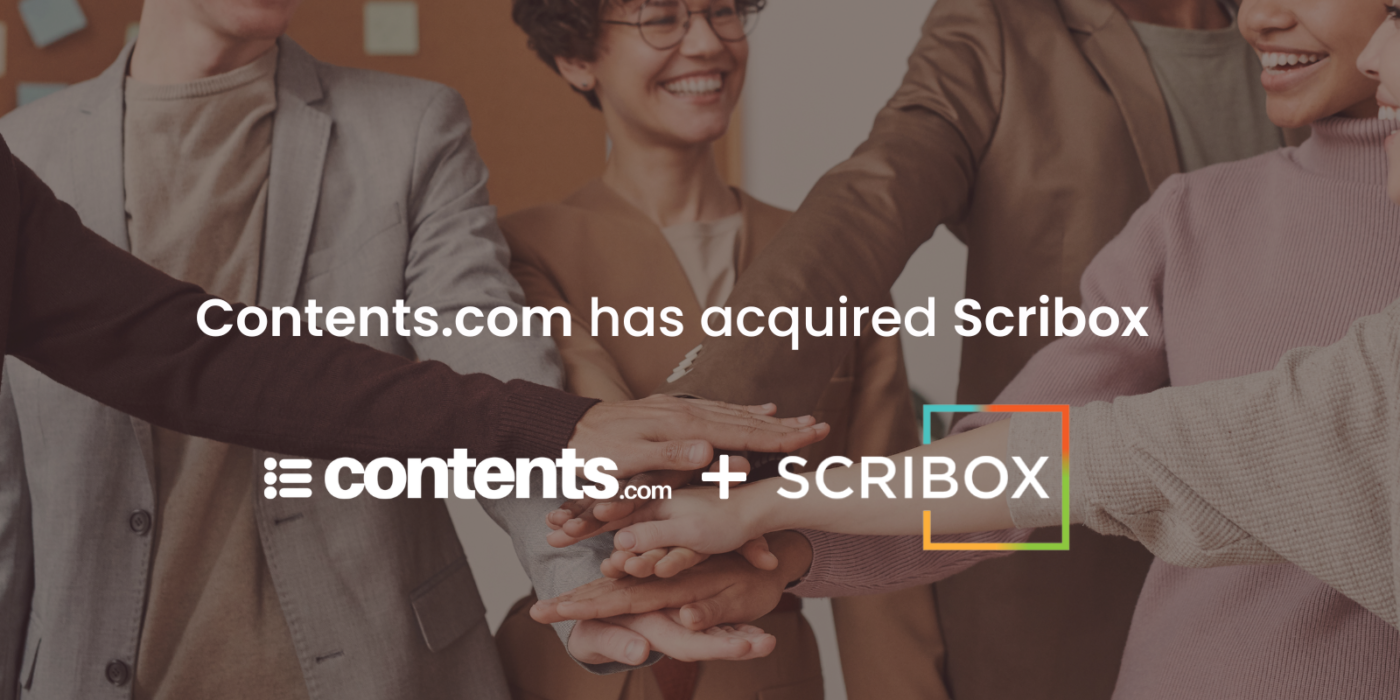 Contents.com acquires the long-standing content marketplace Scribox
― May 29, 2023
Contents.com strengthens its position in the content creation industry with the acquisition of Scribox, one of the leading Italian marketplaces for content marketing.
Contents.com, the AI-based scale-up specializing in content generation solutions, has announced the acquisition of Scribox, a significant player in the content creation sector.
"With Scribox, we are thrilled to become the undisputed market leader in our nation. Through this operation, we consolidate our position as a reference point in the industry and are ready to redefine the standards of excellence. I am proud of the work done by our team and look forward to leading the company towards a new era of unprecedented success and growth" commented Massimiliano Squillace, CEO of Contents.com.
With its continued expansion and the acquisition of new entities, Contents.com reaffirms itself as a benchmark in the content creation sector, committed to providing high-quality services and staying abreast of market needs. Established in 2012, Scribox offers customized content for every business objective, including web text creation, e-commerce product descriptions, SEO and link building services, social media marketing, professional translations, and video content creation.
With this acquisition, Contents.com further strengthens its position as a leader in content creation, thanks to its innovative capabilities and constant attention to new market trends. The acquisition of Scribox follows other significant ventures in the industry, such as Traduzione.it in Italy and Scribuer in France, actions that have allowed Contents.com to expand its expertise and capabilities.
The operation, overseen by lawyer Alberto Greco and financial advisor Nicola Scibilia, as well as the Synopia accounting firm, will preserve the workforce of the acquired company, including a network of thousands of qualified editors, journalists, and freelancers. This network consists of professionals specializing in copywriting, SEO writing, and creative writing, with knowledge in various topics and sectors, ranging from current affairs and lifestyle to web marketing, technology, tourism, and economics.