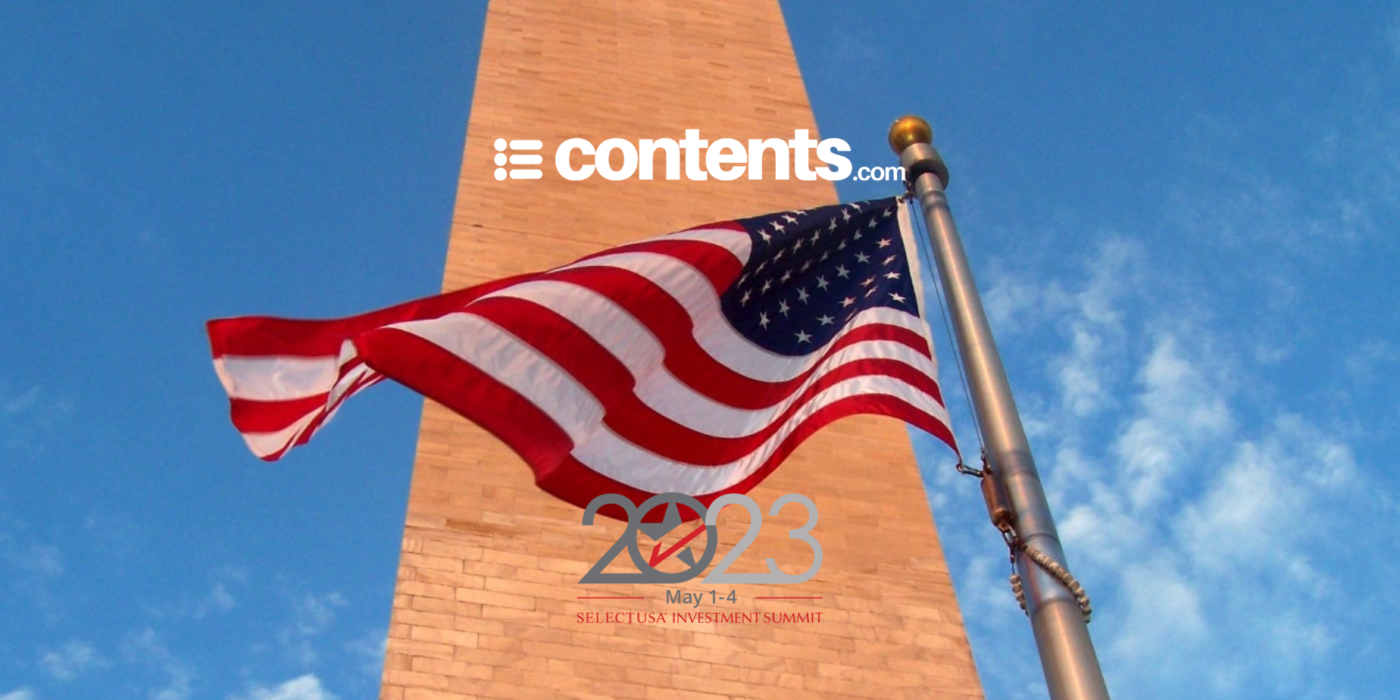 Contents.com wins SelectUSA Regional Pitch Competition and flies to Washington DC
― April 27, 2023
Contents.com triumphs in the local competition of SelectUSA, a government initiative to bring the best companies to the USA, and secures a place in the renowned conference of global excellences.
Contents.com, the international scale-up specialized in artificial intelligence-based content generation solutions, has triumphed at the local pitch pitch competition of SelectUSA, the most important event in the United States aimed at promoting foreign direct investment (FDI).
"We are thrilled and honored to have won SelectUSA's local pitch competition in Italy, which demonstrates the great work we are doing," said Massimiliano Squillace, CEO of Contents.com. "Our team of experts has worked tirelessly to create innovative AI-based content generation solutions, and receiving recognition from such a prestigious organization motivates us even more. We are determined to make a significant difference in the global market, and we are excited to participate in the conference to network with potential investors."
The summit represents an important opportunity for Contents.com to showcase its innovative AI-based solutions and expand its operations globally. Earlier this year, Contents.com participated in various conferences such as CES in Las Vegas, SXSW in Austin, and Startup Grind in Silicon Valley, and now prepares to face the SelectUSA Investment Summit to explore further business opportunities and close investment deals in the United States.
The event brings together investors, companies, economic development organizations (EDOs), and industry experts to explore investment opportunities in the United States. Contents.com won for Italy and will participate in the conference at the Gaylord National Resort and Convention Center in National Harbor, Maryland, from May 1st to May 4th, 2023, to meet with investors and US authorities.
In anticipation of its upcoming Series B funding round by the end of 2023, Contents.com, recently awarded "Growth Leader 2023" by the Financial Times and recognized as a "Great Place to Work," has achieved significant numerical results. The company has seen a personnel growth of 75% and a revenue growth of 150% YoY.